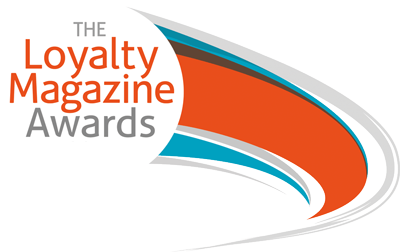 Happy and proud to be part of the International Loyalty Awards judging panel in 2022!
The Loyalty Magazine Awards celebrate excellence, innovation and best practice in the loyalty industry across Europe, the Middle East and Africa. Created by Loyalty Magazine, the Awards have responded to a desire in the loyalty business to celebrate the achievements of those companies and organisations excelling and achieving the extraordinary.
There are a range of categories encompassing the full spectrum of the Loyalty business, which are precise and refreshed annually to ensure their importance. The Loyalty Magazine Awards welcomes entries from organisations or brands which operate in Europe, the Middle East, Africa, India, the whole of Asia, and now the Americas – and which interface directly with the customer.
The worthy winners in each category are selected by a judging panel of independent industry experts. The rigorous entry and judging process then culminate in a spectacular evening of celebrations and networking with senior and key players from the loyalty business across the world in attendance. The prestigious Loyalty Magazine Awards black tie dinner and ceremony take place in 2019 again at the historic Tower of London on June 18th.

We find concepts and solutions for people, brands and companies. Our expertise and knowledge melded with your vision to achieve your personal business goals. We provide solutions and guidance for any business challenge, specialising in customer experience, customer loyalty, digitization, finance and growth. We believe in guidance throughout the process, implementing and bringing the concepts into operation processes for and with you and your team.
Our team is carefully picked in order to offer you a well balanced, highly experienced group of experts. Collectively we have extensive experience in leadership within the services, trading and consulting industries at companies such as KPMG, Bertelsmann, Arvato, Otto Group, cadooz, Lufthansa, etracker, FanMiles.

The Loyalty Academy offers the world's first formalized educational and training curriculum for customer loyalty professionals and marketers of all stripes. Whether you're just joining a loyalty team for the first time and need a solid education in customer loyalty theory and practice, or whether you're a seasoned professional looking to refresh your skills, the Loyalty Academy can help. We offer loyalty education by loyalty marketers, for loyalty marketers.

The Wise Marketer™ is the most widely read source of news, insights, and research on all topics related to data-driven, customer-centric marketing. We deliver timely and unbiased perspectives to a global audience of marketing professionals.